Peru: Bucket List Bonanza! Lima
The Pacific Ocean crashing in to greet the black cliffs of Lima; the grandeur of the Valley of the Incas; the spirituality of Cusco; the awe of Machu Picchu; and the majesty of the Amazon. All of it's in Peru for the taking and for anyone with the desire to indulge in our world's spectacular displays.
Leg One of our Journey: LIMA
In landing in Lima, Peru, my husband and I immediately had the pleasure of checking off two of our bucket list items: to visit South America and to travel south of the equator.
TIP: look up into the night sky and experience the excitement of seeing a different set of constellations than the ones to which we are so accustomed to in the northern hemisphere – and the Big Dipper is upside down – it's the small details that can sometimes shake your complacency!
Lima is a vibrant city that we saw for the first time on a glorious autumn day that seemed more like our Canadian summer. The warmth of the sun also warmed our souls to this city clinging on black cliffs overlooking the Pacific Ocean.
TIP: The view from atop the cliffs is a must see when traveling to Lima.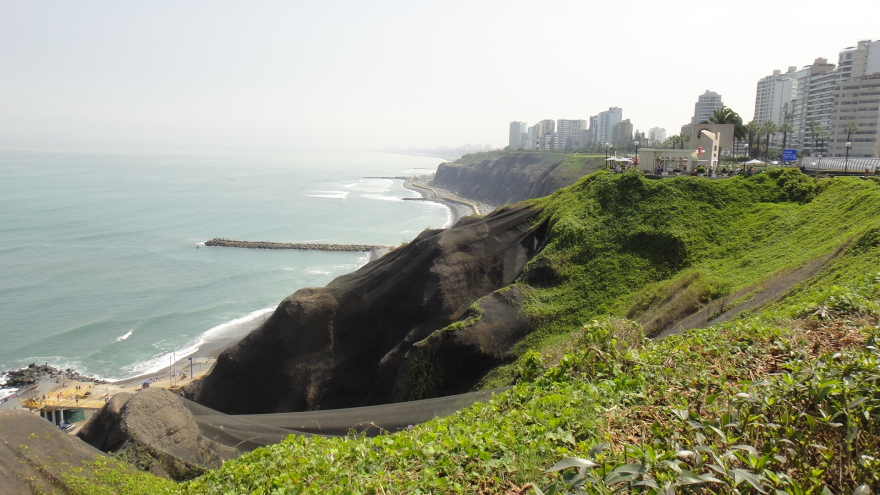 The city itself is clean, and has a "joie de vivre" that is infectious. I mean, what other city do you know that has a park dedicated to love – Parc d'Amour! Here you will find an impressive statue of two people in a kissing embrace. Naturally my husband and I had to follow suit – any excuse for a little smooch💋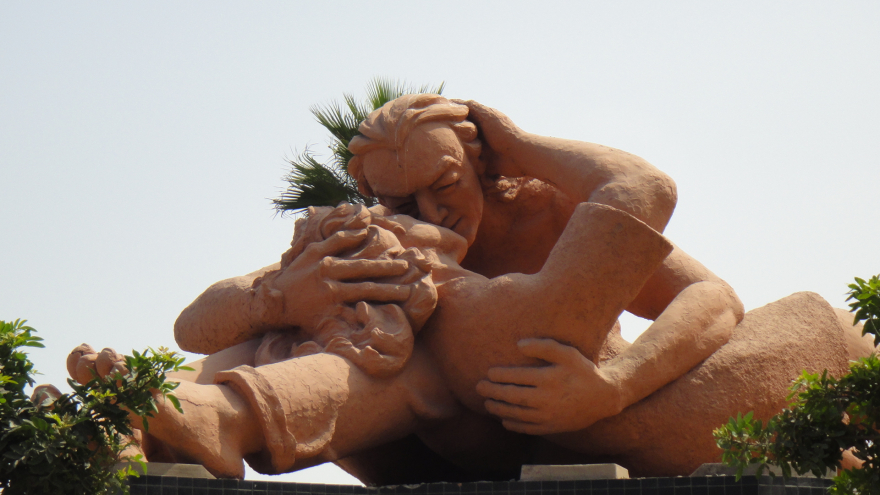 Another park we sauntered through, along with so many others out enjoying the weather, was Parc J.F. Kennedy - a luscious patch of green amidst the hustle and bustle of the city traffic. The aspect that I found uplifting about this park is that it's home to numerous cats that laze in the sun, lick their coats and slowly blink their eyes as they tolerate your presence – a cat is a gato no matter where you roam! They are cared for by the city which supplies them with bowls of water and food, and they are available for adoption if one of the little cuties grabs your heart! What a civilized idea.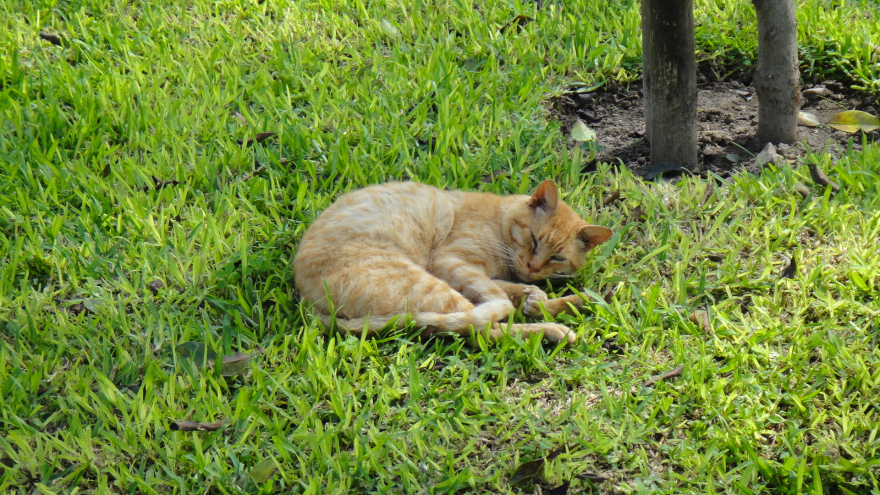 The people are so friendly and were most accommodating to our lack of speaking Spanish. On numerous occasions we had people say, "I'm so sorry my English is not that good." We only wished our Spanish was half as good as their English! TIP: Many people will try to speak English, but it is only polite to know some useful Spanish phrases, and knowing the basic numbers will come in handy.
When it came to eating within our vegan lifestyle we would utter, "Nos veganos." From there, we had no problems. One experience we had certainly sticks out from the rest – in fact it sticks out from any experience we have ever had across the world with respect to any restaurant and that was at Vivaldi's, an Italian/Peruvian gem.
TIP: Vivaldi's is in the San Isido sector of Lima on Av Camino Real 415. It is worth the visit… and try to get Marco Antonio as your server! You won't regret it.
I can't give our server, Marco, enough praise. He treated us like royalty. As soon as he heard we were vegans, he said, "Leave it to me!" And he did not disappoint! We could not believe the feast he brought us – dishes of wild rice, beans, mixed veggies sautéed with ginger, mushroom caps that melted in your mouth and a plum dessert to die for. The only thing missing was the quinoa. In fact, we had a very difficult time getting quinoa – from the country where the grain originated!
We didn't spend too much time in the old part of the city, but what we saw was very impressive and worth taking a tour around.
TIP: There are several large "squares" or parks throughout this area, but the Plaza de Armas is one of the main squares and is surrounded by some very stunning architecture – including the Peruvian equivalent of the White House where the President resides. We also took a tour of the catacombs under an old Spanish monastery – creepy, but interesting.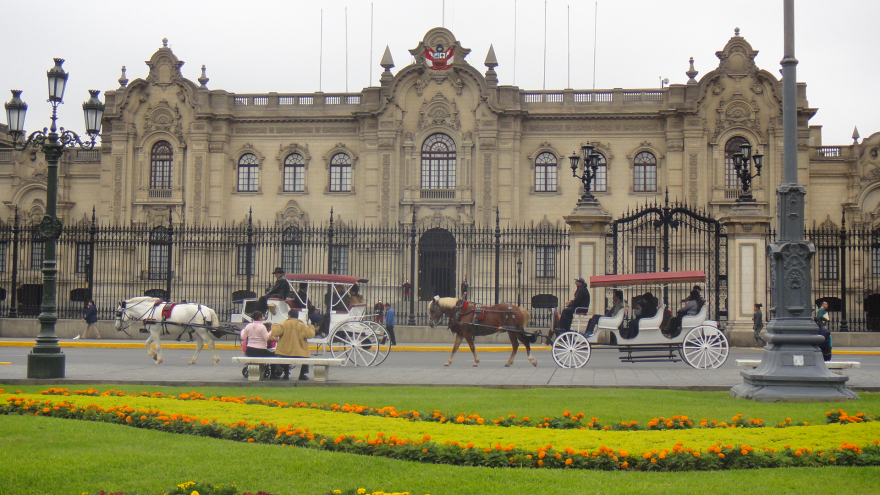 When we weren't on buses, we used taxis to get around, but to be sure, Sunday traffic is a lot less nerve-wracking than Friday evening traffic – trust us, we know. We ventured out to the local Harley Davidson to pick up some souvenirs one Friday and almost died five times in our attempt to get there and back to our hotel!
TIP: Peruvian taxis don't run on meters, so you need to arrange a price with the driver before accepting the ride. If you have no idea how much the fare should be, try reducing the driver's price by a small amount. We found it helpful to ask someone beforehand, such as a hotel receptionist, how much a taxi to your destination should cost. They also have Uber.
Well that's the first of the bucket list entries. What will be next as we venture further inland, across the Andes to the land of the Incas?