Peru: Bucket List Bonanza! Cusco
Leg Two of our Journey: CUSCO
It is a breath-taking experience to be in a plane and to fly out of the cloud cover to see the heads of snow-capped mountains making their presence known. There's something quite spectacular about flying over a mountain range and viewing their grandeur from an overhead, all-encompassing perspective. To witness the peaks and the rugged valleys – to see the fissures in the land that look like some prehistoric bird had tried to claw their way into the heart of the mountain.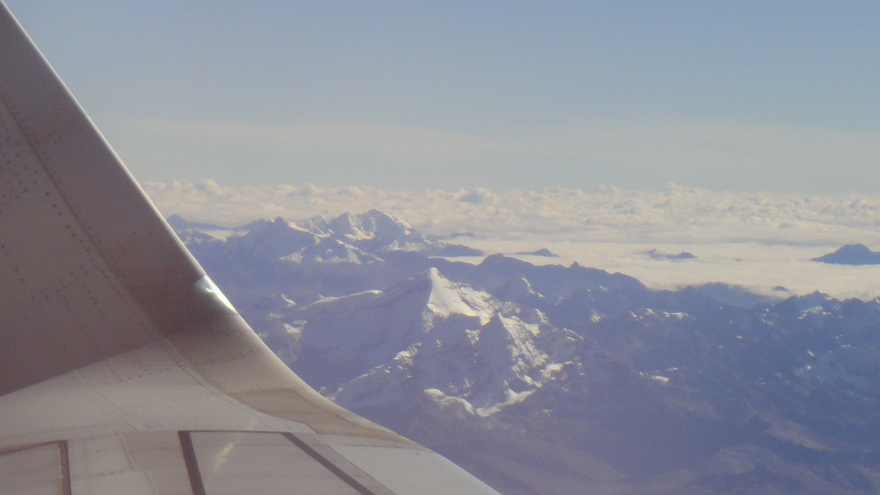 It was a sight to see and another of our bucket list items – to experience the longest mountain range in the world – the Andes.
Our flight took us to Capital of the Inca Empire – The Sacred City of Cusco, which at an elevation of 11,000 feet can make breathing somewhat faster and more labored. This is of course what is known as altitude sickness. For us, the major result was headaches – much like a hang-over. Despite this, it was one of our bucket list items to reach this height without the need for a parachute!
TIP: We drank plenty of water and the coca tea. Although be aware that while coca is legal in Peru, it is said that if you are tested for cocaine you will prove positive! The leaves of the coca plant contain alkaloids which—when extracted chemically—are the source for cocaine base. But the tea has very small amounts of the alkaloids. Still, best not to bring any home with you.
The core of Cusco is a magical city which has been established as a UNESCO World Heritage site due to the wealth of history that emanates from every Inca wall and Spanish church. It is a pleasure to walk through the old city and to be surprised by an Inca architectural treasure that greets you as you turn a street corner.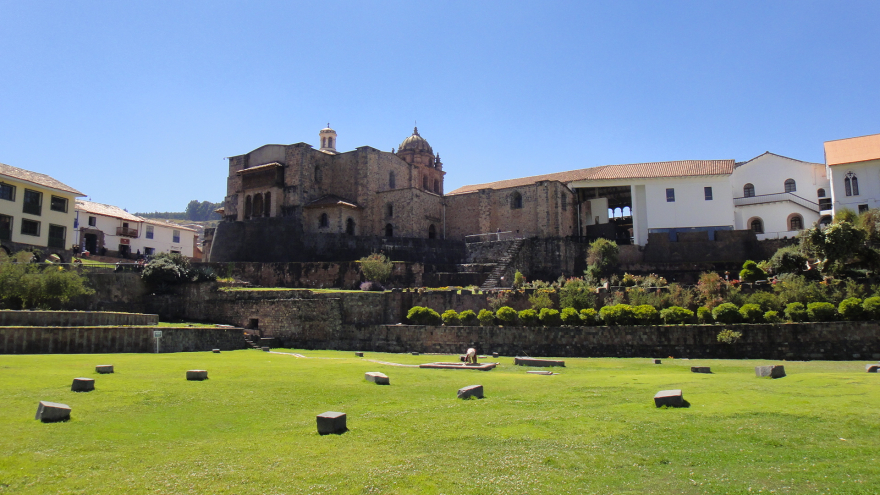 There are foundations for building that are thousands of years old and as you so often hear, all these stones were placed together without mortar and without the space between them to slide a credit card – it is absolutely amazing! They were built such that they could withstand earthquakes, but they could not withstand the Spanish conquerors.
When the Spanish arrived, they disassembled many of the Inca structures to build their "new" Catholic churches, but somehow a few foundations survived to give witness to the incredible building prowess of the Incas.
TIP: Wear really good walking shoes as the back streets can be bumpy and there are numerous hills.
For even more jaw-dropping examples of what superior stonemasons the Incas were, a trip to the Temple of Sacsayhuaman is definitely a must! Here we saw stones that weighed thousands of tons all placed together like a giant's jigsaw puzzle. The Temple sits on a plateau high above the city and gives a stunning view of Cusco as it sits in a bowl surrounded by high ridges.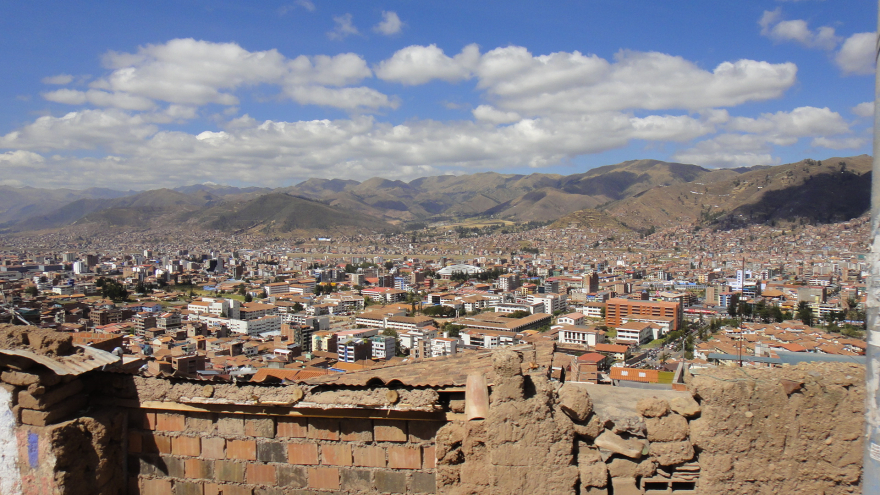 The city of Cusco is the body of the jaguar and this Temple is known as the head of the jaguar – sure enough, as you look at the row of stones structures, they look just like teeth along a jaw line.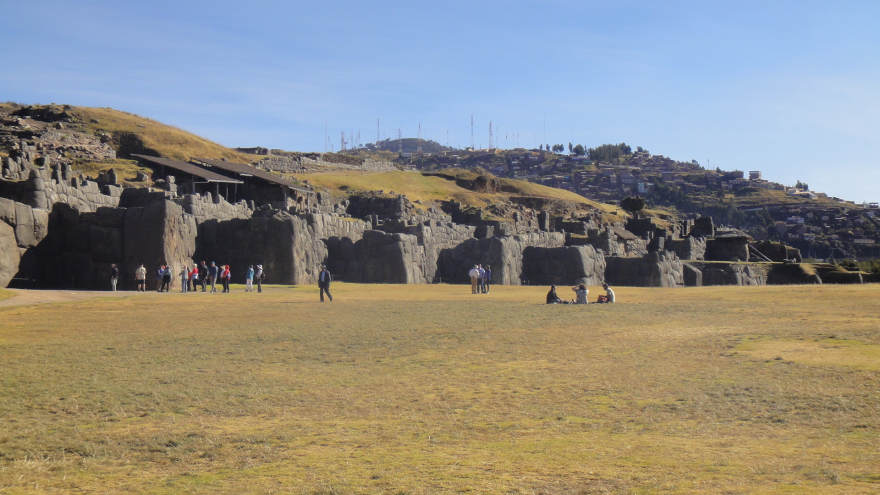 Cusco is a city whose people have a strong mix of the Inca culture steeped in their very genes, but also the Catholicism that is part of their roots – each places an important role in guiding their lives. This is certainly evident in one of the biggest celebrations of the year – Corpus Christi.
We had read about this celebration and had even seen pictures of it, but to our pleasant surprise, we were to see firsthand this spiritual, yet somewhat secular event. Place de Armes goes from a quiet little park traversed by tourists to one filled with the throng of thousands of Peruvians who come to listen to the message of the Bishop, the singing of choirs, and the highly anticipated Parade of Saints – the carrying through the city streets of huge iconic statues – which not only detail Catholic saints, but also subtly imbue Inca influences.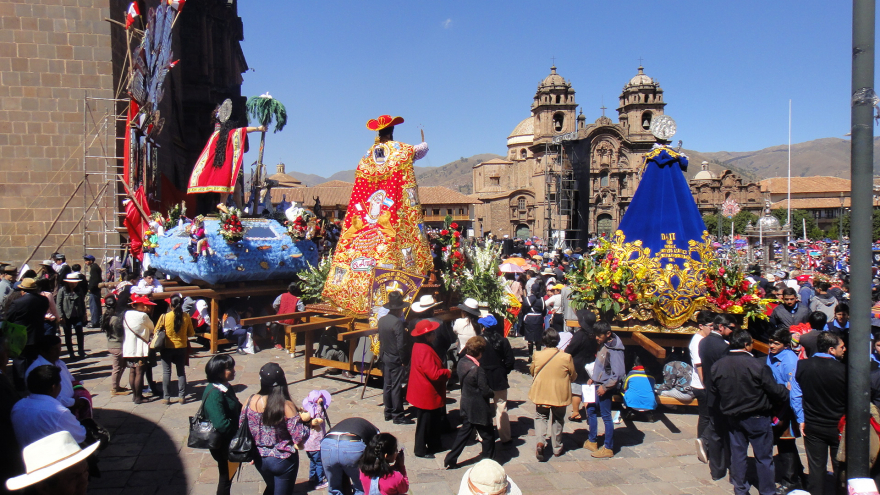 TIP: If you find that you will be visiting Cusco at this time of celebration and want to witness the excitement of this colourful gathering, make sure you get there early to find a place to sit as it's quite a long session. Also make sure to have sun screen and/or an umbrella to shade you from the intensity of the sun.
From the spiritual Parade of Saints, it was time to turn our thoughts to more base needs like eating! Apparently, one of the big delicacies that people partake of during this festival is guinea pig – well that wasn't going to happen!
I had done some research on vegan restaurants before we headed to Cusco and so we headed out in search of the one that sounded suitable to our needs. It was a quaint, intimate hole-in-the-wall in the artisan district of Cusco. The food was superb and abundant!
We started with a vegan variation on the Peruvian national dish – ceviche. We had three samples to try: a Peruvian one based on mushrooms; a Mexican one based on tomatoes and chilies; and a Thai version based on mangos. These were served with pieces of "popcorn" - large Peruvian corn kernels popped open and wonderfully tasty. This was just the appetizer.
We followed this up with a main course and, unlike us, we had to turn down any idea of dessert as we were so sufficiently sufficed.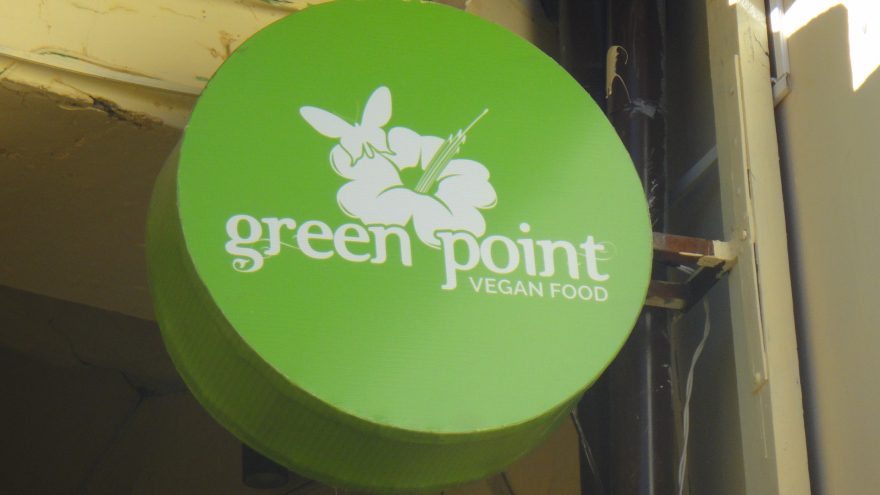 TIP: The café is known as Green Point. It can be difficult to find, but all the locals knows where everything is in Cusco so getting directions is not a problem. Come hungry!
The leisurely trek back to our hotel helped to walk off some of the big meal which was good for us as just across from our hotel on the main drag was a delicious little shop selling artisan Peruvian chocolate! We bought some for ourselves and for our friends back home along with some cacao tea – a chocolaty aroma with a distinct umami flavour.
TIP: Try to visit Tika Chocolates on the main drag of Cusco to pick up some wonderfully decadent treats.
So we close the chapter on Cusco, but await the next leg of our journey – one I have waited a life-time to see.